Subscribe to our newsletter
Sales, new products and general factory goings-on. Directly to your inbox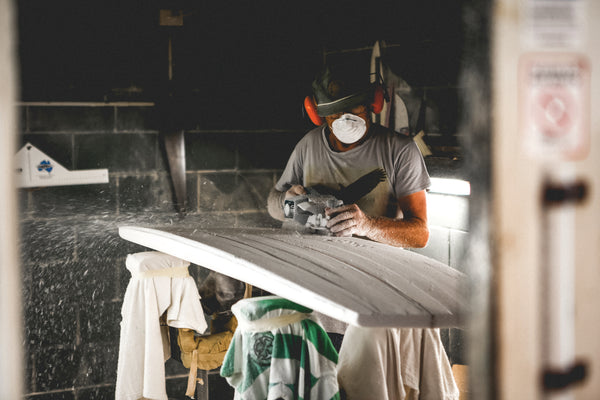 ABOUT US
North Coast Surfboards are responsible for manufacturing Vouch Surfboards, and are also the Australian manufacturing licensee of Surfboards by Donald Takayama and Gerry Lopez Surfboards. These boards are all shaped (whether hand-shaped or hand finished machine shaped) and then glassed, sanded etc. at our factory here in Byron Bay.
Our staff have been making surfboards their entire working life and have always taken pride in their craft to continue to bring the customer the best possible surfboards that money can buy.
Whether ordering a custom surfboard or selecting one of our stock boards from the showroom, you can be assured that pride has been taken in the manufacturing of your new work of art.